Posted: Wednesday, August 28, 2013 2:40 PM
---
SPOOKETTI Dinner (Spaghetti Dinner) - October 12, 2013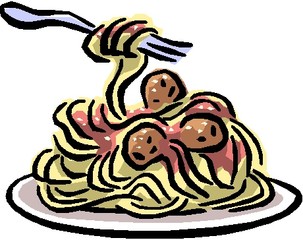 Location:
Export, PA
Please join us for a
SPOOKETTI
dinner on
Saturday, October 12th
between the hours of 4 and 7 pm at the Italian American Club in Export, PA.
The event's proceeds benefit Rachel's Wish Foundation of Pittsburgh, a non-profit organization dedicated to raising awareness that
Kids Have Strokes TOO!
Founded by a young stroker survivor, Rachel's Wish Foundation of Pittsburgh is a new 501c3 in the community. We are striving to raise community awareness of Pediatric Stroke.
Foundation contributions benefit:
Pediatric stroke research and prevention -and-
We are also launching a program to provided fitness equipment and funding for after-school fitness programs to local schools to help kids stay healthy!
Please RSVP in advance for the SPOOKETTI dinner at --> www.spaghettiforkids.com --> or call/text your reservation to: 412-554-1963
Other Details:
$8.00 Adults$6.00 Kids (10 and under)
5930 Kennedy Avenue
Export, PA 15632
View Map
Start Date and Time:
Sat, Oct 12, 2013 04:00 PM - 07:00 PM EDT
End Date:
Sat Oct 12, 2013
Organizer:
Rachel's Wish Foundation of Pittsburgh
Entertainment:
Spooky Characters!
Venue:
Italian American Club, Export
• Location: Pittsburgh

• Post ID: 17140672 pittsburgh